About
Restaino Reddien, LLP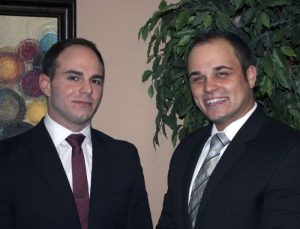 Legal practices are incredibly personal. Whether you're involved in a personal injury lawsuit, planning for the future or protecting the rights of yourself or a loved one, finding the right attorney is critical. In today's "big box" law firms, sometimes the personal element can get squeezed out, leaving clients to feel like little more than a number.
Restaino Reddien, LLP was founded to provide the depth and quality of services you'd find in a larger practice with the hands-on personal approach of a smaller firm. Our goal is to provide you with the best of both worlds.
Founders Anthony L. Restaino and Neil E. Reddien understand that the best way to help the community is by providing personalized attention and care to your legal matters. From long-term planning for your estate to immediate representation in a personal injury suit, we have the expertise and experience needed to provide you with exceptional legal representation.
Contact us now in order to learn more about our services and how we can help your family.