Estate Administration
Providing you with direction and confidence in your time of need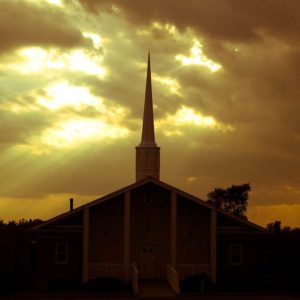 Petition for Probate, Letters Testamentary, Letters of Administration, Letters of Administration c.t.a., and Letters of Voluntary Administration
When a loved one passes away, the farthest thing from one's mind is "how will I administer his/her estate?" The attorneys at Restaino Reddien, LLP believe that the weeks after a passing should be spent celebrating the lives of our loved ones and cherishing their memories. Unfortunately, many individuals find that this time for grieving is anything but peaceful as family members spiral into a panic regarding the distribution of assets, payment of bills and appointment of an Executor that will handle all of these affairs.
The experienced attorneys at Restaino Reddien, LLP strive to make the difficult estate administration process as easy as possible for all of our clients and their families. Our initial consultation will ensure that you know the entire timeline of the estate administration process as well as the Court fees and tax deadlines that are associated with same. A detailed examination of your loved one's assets will also reveal how their wealth will be distributed and which assets (if any) may be distributed immediately, outside of the instructions of their Last Will and Testament (non-probate assets). Once all relevant financial information has been obtained, the attorneys at Restaino Reddien, LLP will prepare all necessary documentation needed in order for our clients to be appointed as Executor/Administrator of their loved one's estate. Upon signing, all documentation will be promptly filed with the appropriate Surrogate's Court so that the appointment of the Executor/Administrator may occur as soon as possible. When the Court has officially appointed the Executor/Administrator, the attorneys at Restaino Reddien, LLP are readily available to help the Executor/Administrator liquidate all estate assets, pay all estate expenses and liabilities, account for any income received and expenses paid, file all necessary Court documentation throughout this process and ultimately make distributions to the appropriate estate beneficiaries. Although no two estates are ever the same, Restaino Reddien, LLP is here for you should any unforeseen circumstances arise at any point during the estate administration process. Due to the constant availability of our attorneys, if a problem occurs we'll be sure that you have immediate peace of mind.
For detailed articles discussing the basics of Estate Administration, please monitor our 'About' page by clicking here. Estate Administration 101 articles will be periodically uploaded to this page so that we may help shed some light on the uncertain world of estate administration. If you have any questions or would like to schedule a free consultation, please feel free to contact our office at (716) 235-5885.