Personal Injury
Your Well-Being is Our Priority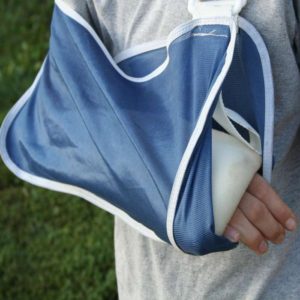 Automobile/motorcycle accidents, slip and falls, medical malpractice, nursing home negligence, construction site accidents, and products liability
A serious injury stemming from the negligence of another individual or corporation can substantially alter the life of the person injured as well as their family. At Restaino Reddien, LLP, every personal injury client and their family will receive the attention that they deserve. Each of our clients are viewed as individuals who need our assistance, while clients in larger law firms often find that their needs are easily reduced to "just another file number". Restaino Reddien, LLP does not believe in gimmicks, jingles or catchy telephone numbers in order to attract clients; rather, we rely on our reputation, our knowledge, our experience in personal injury law and our dedication to our clients.
Restaino Reddien, LLP undertsands that the world that we live in is constantly changing. Modern technology has made our world both a much larger and smaller place at the same time; information is now available instantaneously and as a result, our informational resources are nearly endless. To that end, it is critical to have a personal injury attorney that knows how to navigate and access the countless sources of information that are available today. Furthermore, your attorney must use this information to your benefit when advocating on your behalf as insurance companies are well aware that this information is available and know how to readily access it to their advantage. Given the expansive backgrounds of the attorneys at Restaino Reddien, LLP, you can rest assured knowing that we will even this technological playing field.
In addition to using modern technology to provide quality legal representation to our personal injury clients, Restaino Reddien, LLP is committed to using the benefits of modern technology in order to ensure optimum availability to our clients. If an issue arises in your case, we will be available to address it immediately.
If you or a family member has been seriously injured, please contact us so that we may sit down and discuss your potential case with you. Please be advised that certain aspects of potential claims are time sensitive, therefore, we would ask that you contact our office at your earliest convenience.