Estate Planning
Planning for your secure future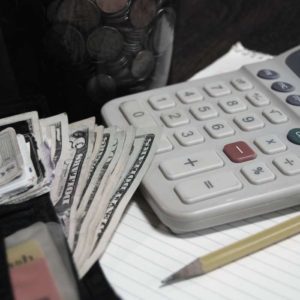 Services include: Last Will and Testament, Power of Attorney, Health Care Proxy / Living Will, Trusts, Special Needs Planning, Estate Tax Planning
At Restaino Reddien, LLP we recognize that no two estate plans will ever be alike as every individual and/or family has its' own story and financial background. In order for an estate plan to be effective, it must begin with a thorough review of your assets and income so that a proper distribution plan may be determined. This detailed review allows us, as well as our clients and their financial advisors, to check the accuracy of all financial statements, identify monthly earned income, ensure that all beneficiaries are up to date on relevant insurance policies, retirement accounts and/or annuities and, most importantly, review your future goals for your estate plan. After your asset review, we will discuss how these assets would be distributed if you were to pass away, specifically recognizing the existence of any tax implications and  future Court fees. Once any potential flaws have been recognized, we will work diligently with you in order to establish an estate plan that is specifically tailored to you. This plan will ensure that each of your assets transfer to who you wish upon your passing while avoiding any future legal costs and/or timely Court involvement.
Initialization of this plan will require the preparation and execution of various documents, including your Last Will and Testament, which dictates who would care for your children and to whom your assets will transfer to upon your passing. Furthermore, we will ensure that you have executed a Health Care Proxy / Living Will that designates someone that you trust as your agent that may make health care related decisions should you be unable. Moreover, we will discuss preparation of a New York State Durable Power of Attorney which will allow your designated agent to handle all of your financial affairs should you not be able to do so on your own. These basic documents: the Last Will and Testament, Health Care Proxy and Power of Attorney make up the basic estate plan that everyone should have in place, regardless of age. Restaino Reddien, LLP provides these documents and our detailed asset review for an affordable cost so that you may have peace of mind regarding your future.
Restaino Reddien, LLP also provides more in depth estate planning for those who wish to avoid future probate fees and/or estate tax liabilities. Estate planning tools such as the revocable or irrevocable trust and pour over will protect assets from future legal fees and Court costs while potentially protecting your assets for the future and credit shelter wills and trusts may be used in order to reduce your exposure to estate tax liability upon your passing. The attorneys at Restaino Reddien, LLP have years of experience with these planning techniques and would be happy to work with you and your financial advisor in order to ensure that your estate plan not only distributes your assets as you wish, but also saves you money.
Restaino Reddien, LLP is also proud to offer estate planning services that may benefit a disabled person who is in receipt of governmental benefits. A supplemental needs trust is drafted in order to benefit a disabled party that is currently in receipt of governmental benefits or may be in receipt of them in the future. This type of trust will effectively shelter any trust assets from governmental consideration when determining the disabled party's eligibility for benefits. Although sheltered from governmental consideration, the trust assets may be used to enhance the life of the disabled party as the trust can be used to pay for any expenses not paid for by the disabled party's governmental benefits. The trust funds may be provided by someone other than the disabled party (a third party supplemental needs trust) or by the disabled party themselves (a first party supplemental needs trust).
In some instances, minors or other individuals with developmental disabilities may require the appointment of a Guardian in order to represent their personal and financial interests. The guardianship process can often be long and confusing, requiring applicants to submit various documents and reports. Restaino Reddien, LLP offers assistance in these areas as our attorneys have years of experience in obtaining both Article 17 and Article 17-A Guardianships. Furthermore, if a person without a developmental disability becomes incapacitated and does not have a Health Care Proxy or Power of Attorney, it may be necessary to have a Guardian appointed by the Court in order manage that person's personal and financial affairs. This proceeding, called an Article 81 Guardianship, includes a plethora of legal paperwork and often requires numerous Court appearances. The attorneys at Restaino Reddien, LLP also offer services in Article 81 Guardianship proceedings, ensuring that a guardian is appointed as soon as possible in these difficult situations.
Whether it is a basic estate plan or a complex Article 81 Guardianship proceeding, the attorneys at Restaino Reddien, LLP have the knowledge and experience to aid you in planning for your secure future. If you are interested in any of these legal services, please contact our office in order to schedule your free consultation.