Neil E. Reddien, Esq.
Partner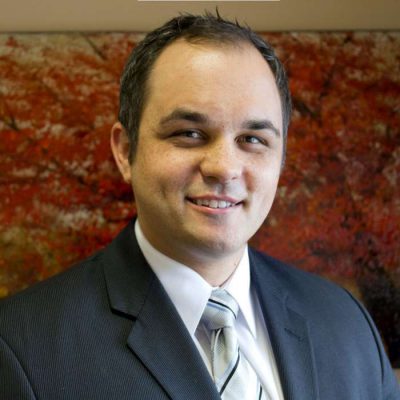 Born and raised in Grand Island, NY, Neil E. Reddien has been a part of the Western New York community for nearly thirty years. Due to this upbringing, Mr. Reddien is extremely familiar with the legal issues that are present in the Niagara Falls and Buffalo areas. Neil graduated from Grand Island Senior High School and proceeded to study Criminal Justice and Political Science at Niagara University. As a President and Vice President of the Niagara University Pre-Law Association, Neil found the law to be his passion. Mr. Reddien graduated from Niagara University in May 2006 with a Bachelors of Arts in Political Science, Summa Cum Laude, Bachelors of Science in Criminology and Criminal Jusitce, Summa Cum Laude and a University Minor in Peace and Justice Studies.
After graduating second in his class of 691 at Niagara University, Mr. Reddien attended law school at the Ohio Northern University Pettit College of Law in Ada, OH. A small, rural town near Columbus, OH, Neil's experiences at Ohio Northern University allowed him to garner further insight into the real world problems that are encountered by everyday people. After being invited to serve as a member of the Ohio Northern University Pettit College of Law – Law Review, Mr. Reddien decided to decline this option and return home to Buffalo, NY, transfering to the University at Buffalo Law School in Amherst, NY. Although this was an extremely difficult decision to make, Mr. Reddien returned home due to his overwhelming sense of family and attachment to the Western New York community. Neil graduated from the University at Buffalo Law School in June 2009, receiving his Juris Doctor degree, Cum Laude, and was admitted to the New York State Bar in February 2010.
Upon graduation from law school and admittance to practice law in the State of New York, Mr. Reddien began practicing at one of Western New York's premier estate planning law firms.  Throughout his six year employment with this firm (which began while Mr. Reddien was still enrolled in law school), Neil performed comprehensive legal work in the fields of elder law, estate and long term care planning and estate administration.  Mr. Reddien is extremely experienced in various estate and long term care planning issues including: drafting of wills, revocable and/or irrevocable trusts, supplemental needs trusts, powers of attorney, health care proxies and living wills. Using this knowledge and experience, Mr. Reddien is able to formulate detailed, individual plans in order to protect and preserve his clients' hard earned assets from the costs of estate administration and/or long term care. Mr. Reddien was also the head of the firm's estate administration department in which he aided clients in opening, administering and closing estates in the Erie, Niagara and Cattaraugus County Surrogate's Courts.  Neil also has an expansive background in Article 17, 17-A and 81 Guardianship proceedings.
In November 2013, Neil partnered with his good friend, Anthony L. Restaino in order to form the law firm of Restaino Reddien, LLP as both men recognized the need for a Western New York law firm that had large firm legal service offerings with a small firm atmosphere and client attentiveness.  By combining their experience and expertise, Neil and Anthony believe Restaino Reddien, LLP will become recognized as one of the only Western New York law firm's that is solely dedicated to you.
Practice Areas
Services include: Last Will and Testament, Power of Attorney, Health Care Proxy / Living Will,…Read More.
Petition for Probate, Letters Testamentary, Letters of Administration, Letters of Administration c.t.a., and Letters of…Read More.
Draft and review sales contracts, deeds, life estate deeds, legal representation of buyer or seller,…Read More.